Kashimayari Summer
About Kashimayari Summer
Views of Mt. Kashimayari and Mt. Jiigatake, camping, and more are on the menu at this beautiful resort.  Kashimayari summer access is from the south side of the resort only.  From Omachi head past Jiigatake and up the valley to Kashimayari's upper parking lot.  In summer Kashimayari has barbecuing, cycling tours, and even a summer jib park for those looking to relive the winter even in the summer heat.  Read on to find out all the details about what Kashimayari summer is like.

Kashimayari Activities
Jib Park (June 5 – October 17)

Don't wait for next year's snow, jump, slide, and ride on boxes and rails at Kashimayari's summer jib park.  Relive the winter and keep your jibbing skills up so when snow falls again you will be ripping it up in the park in no time.  (Safety gear rental is available)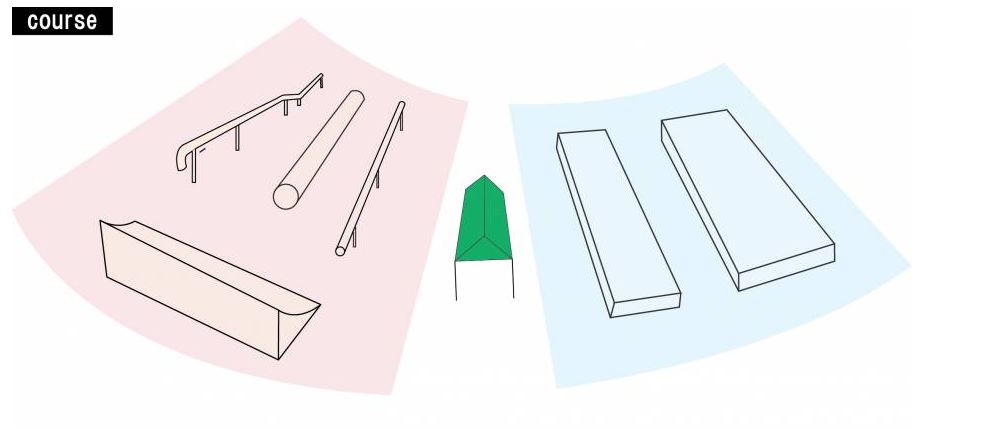 Business Hours
June (Weekends Only): 9:30 AM – 4:30 PM
July-September (Open Daily): 9:30 AM – 4:30 PM
October (Weekends Only): 9:30 AM – 4:30 PM
Rates
1 Day Ticket: 2,000 Yen (500 Yen discount with a 20/21 winter season pass)
Season Ticket: 16,000 Yen
Please wear long sleeves and long pants (You will be skiing/boarding on green astroturf and it hurts if you fall with bare skin).  Helmets and gloves are also required.
BBQ
Kashimayari offers a full-service BBQ option for up to 250 people, no BBQ, and no food required, though you do have to cook for yourself.  Experience the great outdoors grilling a delicious meal surrounded by the Japanese Alps.  It's hard to beat the smell of a good charcoal BBQ in the summer.  You can book the BBQ here, please be sure to book at least 3 days in advance. The area is covered in case of rain and the meal includes beef ribs, pork, sausage, assorted vegetables, and noodles. (the menu may be subject to change, please confirm when booking).

Rates
2,750 yen per person (+1,750 if you are staying at Alpine Inn)
Seafood Option (+870 yen)
All you can drink alcohol +750 yen per person
All you can drink soft drinks +850 yen per person
Guided Cycle Tours (July to end of October)
Discover the charm of Omachi with a guided bike tour. Superb views of the Japanese Northern Alps await you on Kashimyari's 25km, 3-hour tour of the Hakuba Valley. Rent an E-bike, a road bike, or bring your own on one of Kashimayari's 2 cycling tours.  The tour guide will make sure you have a safe and fun tour. Please reserve at least 3 days in advance for Kashimayari's bike tours.

Participants must be Junior High age or older and able to safely ride a bike on their own

What to bring – Rucksack, cold weather clothes, water bottle, sunglasses, long pants
Tour 1 –  Hakuba Valley 3 Lakes Tour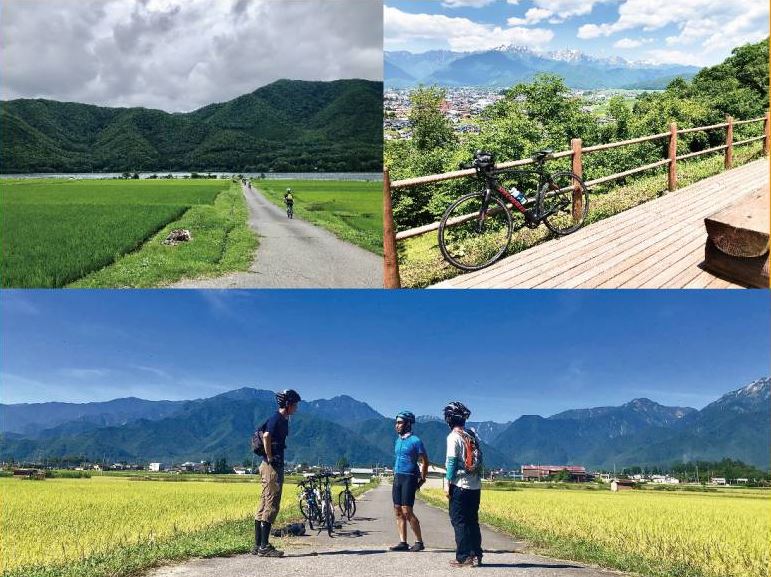 Take a lovely tour around Hakuba Valley's 3 lakes (Aokiko, Nakatsuna, and Kizakiko).  This tour will have you enjoying a pleasant ride through Hakuba's beautiful nature and the cool breezes around the Lakes.
Tour 2 – Omachi Village Tour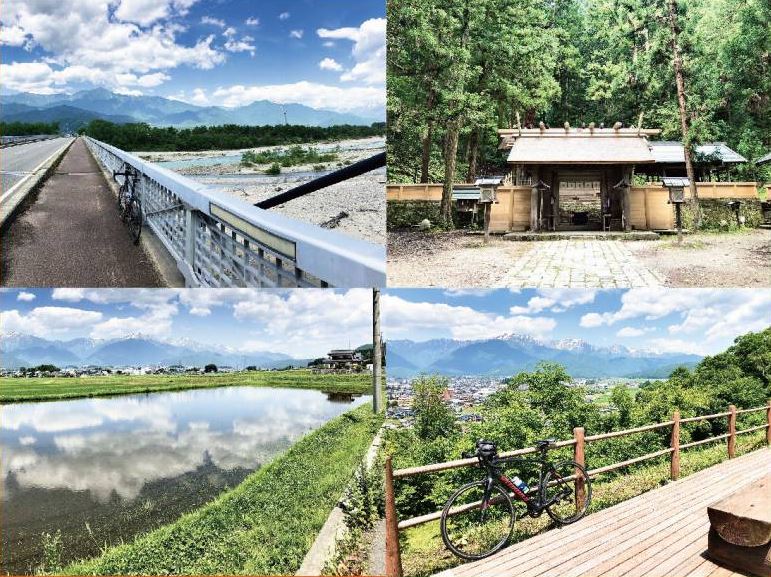 See the charm of Omachi village first hand and visit some of its most famous shrines as you cycle through the picturesque rice fields.
Tour Rates
6,500 yen (including e-bike, helme0t and, insurance fee)



Camping (April – September)
Spend a night in the Japanese Alps at Kashimayari.  Bring a tent, your RV, or rent all the equipment from Kashimayari. This pet-friendly campsite with mountain views is a beautiful nature experience. For more information check out the Kashimayari Website.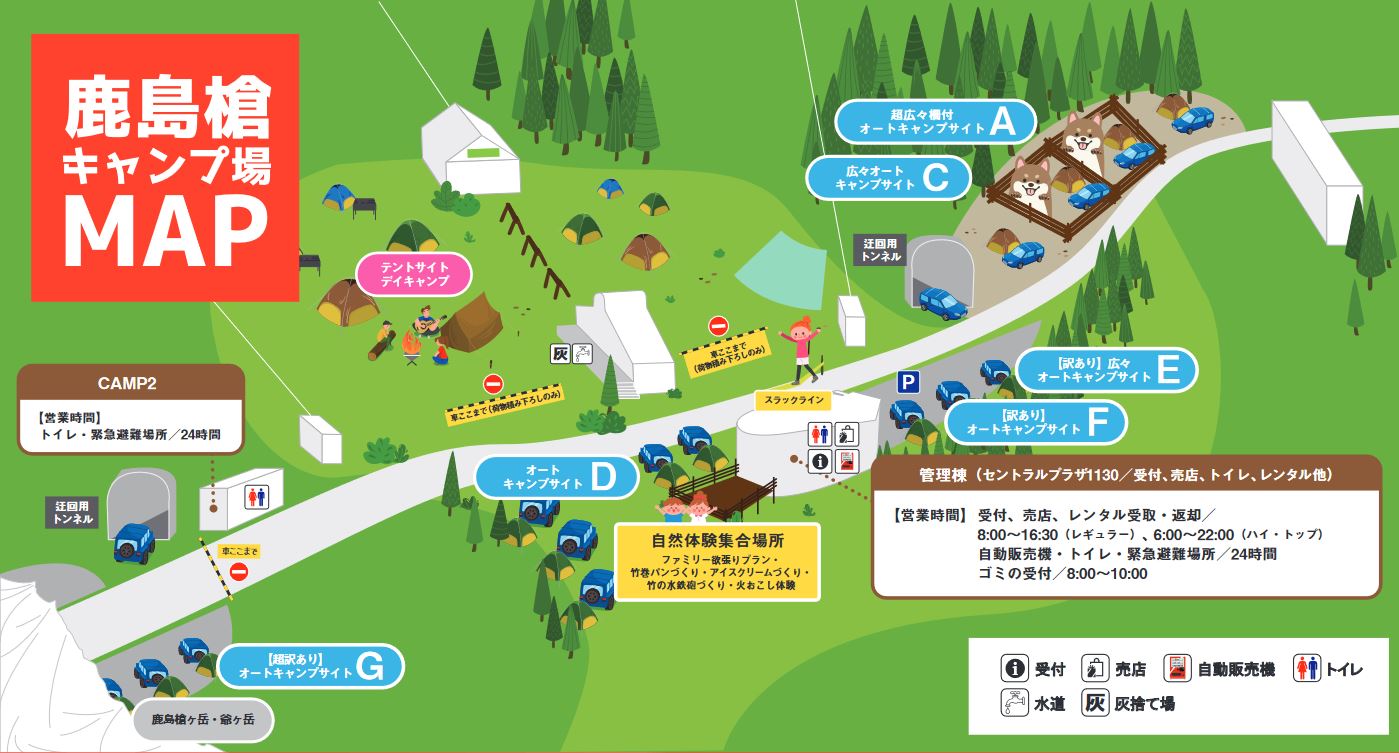 Campsite Rates
2,000 Yen – 6,500 Yen per night, dependant on site size and whether there are pets
Rental Rates
4 person tent 4,500 yen
Please see the Kashimayari site for more details
Kashimayari Summer Accommodation
Kashimayari offers on-mountain accommodation at their dormitory or at the Alps Inn.  Information can be found on their website.