The snow is falling but have you sorted out your equipment for the season yet? Or maybe you have some extra gear lying around that you'd like to convert into cash. Look no further than the inaugural Hakuba Ski Swap. There'll be bargains galore the weekend of December 14th and 15th at Hakuba Goryu's Escal Plaza where everyone is welcome. This promises to be the event that kicks off the soon-to-be-epic 2019-2020 season so don't miss out.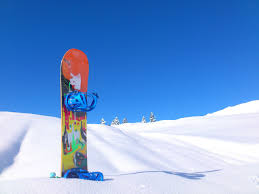 December 5th, 2020 | by Jared Kubokawa
Can I support a good cause and sell my gear?
Besides the fantastic deals (and possibly cash in hand), you'll also be supporting Protect Our Winters Japan (POW) which is an NPO created by snowboarding legend Jeremy Jones to combat the effects of climate change. So come and score some great deals on gear, sell your used kit for a pretty price and support an important advocacy group for the winter sports community.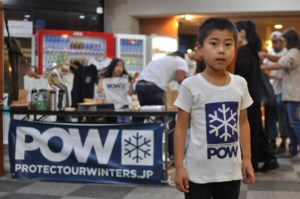 Okay I'm interested, so how does this work?
A ski swap is basically a giant swap-meet for winter sports gear and clothing, a kind of DIY ski show/expo. It's a great opportunity to buy and sell used gear, or get your hands on some surplus new products that dealers are wanting to move in order to make way for new inventory in stores. Organizers are promising over 500 new and used items including skis, snowboards, boots and all sorts of winter clothing.
How do I sell my stuff?
Registration is a snap. If you want to sell 10 items or less, just show up on Friday evening (December 13th) between 4pm and 8pm; (1) register yourself as a vendor, (2) tag your items with your desired price and (3) simply place them on the shelf for sale. No need to stick around unless you're interested in snagging a deal of your own. Just return on Sunday evening and make certain to have your receipt to collect your cash and/or unsold items. You pay no fee, but there is a small 15% commission on sales, half of which is donated to POW—a very worthy cause indeed.
If you're selling 11 items or more, shoot Events Hakuba an email to register (see details below).
How can I make sure my stuff will be bought?
Double check that the gear you're selling looks pristine and is in the best possible condition that it can be. Clean it up, remove old stickers, fix any issues; empty pockets and wash clothing if necessary. You're sure to leave with yen in hand if your gear is looking great and is reasonably priced.
So grab a deal and score some cold hard yenjamins at the first ever 2019-2020 Hakuba Ski and Snowboard Swap. You'll be saving the world and making history, you legend you.
The Vital Details:
Location: Hakuba Goryu Snow Resort, Escal Plaza, 2nd floor
Gear Drop Off Date: Friday Dec 13th, 4pm-8pm
Ski and Board Swap: Saturday and Sunday, December 14th and 15th, 8am-4pm
Cash and Unsold Gear Pick-Up: Sunday, December 15th, 4pm-8pm
Questions: info@eventshakuba.com