The holiday season is here and what better place to spend Christmas than Hakuba!
If you are here for Christmas we are sure you are wondering where do I go for Christmas Dinner in Hakuba? We have done the hard work for you this year and below we have all the information you need to make sure you have a festive Christmas dinner in Hakuba!
Electrique Hakuba
This year Electrique will be hosting 2 Christmas dinner sittings:
Christmas Eve Dinner 24th December
Christmas Day Dinner 25th December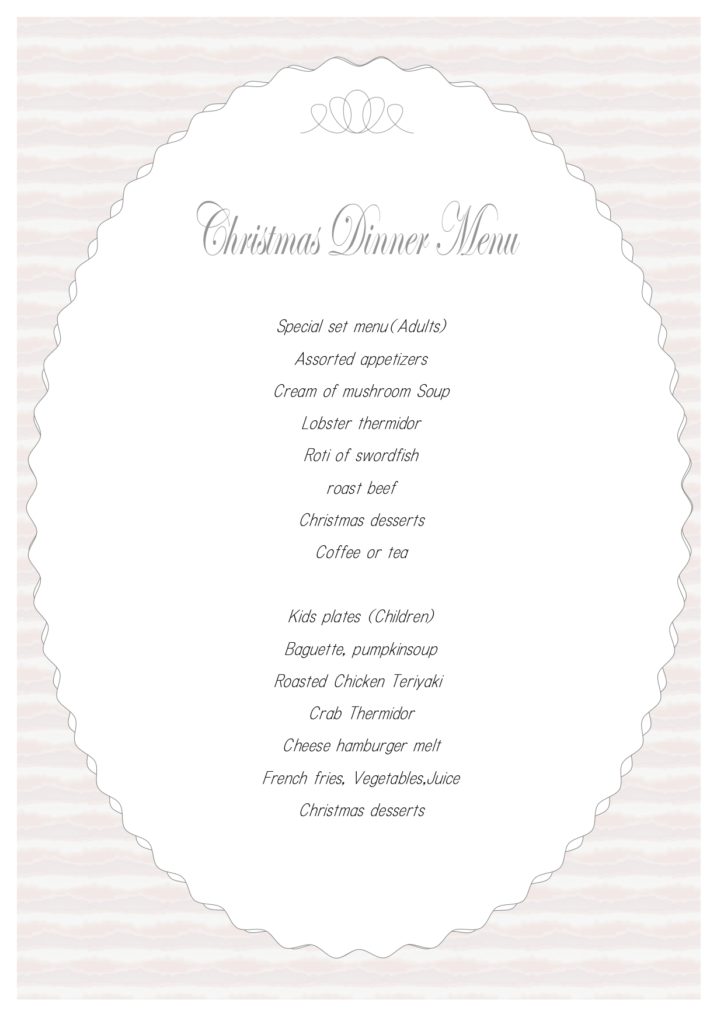 Price(tax not included):
Adults ¥10,00
Children (11 years old or younger) ¥5,000
Free for children 4 years old or younger
For reservations please email: electrique.social@gmail.com
Hakuba Taproom/Panorama Hotel
The Taproom will be hosting their annual Christmas dinner celebration. There are two sittings on 25th December, on at 6pm and one at 8pm.
For Dinner they offer:
A welcome drink of Champagne, Wine, or Beer
Juni's delicious homemade Pumpkin Soup
A choice of Lamb, Roast Turkey, or Creamy Mushroom and Spinach Gnocchi
Christmas Cake
Price:
¥5,000
Click here for more information and reservation details.
Hakuba Brew Pub
The Hakuba Brew Pub's annual lunch and dinner feasts are on again. They will be hosting a single sitting on December 25th.
Seats are limited to 80.
The meal starts with a smoked salmon and chive potato cake appetizer and a white bean leek soup with truffle oil. The main is miso and ginger-marinated pork belly and the meal is completed with a german cheesecake and mixed berry compote.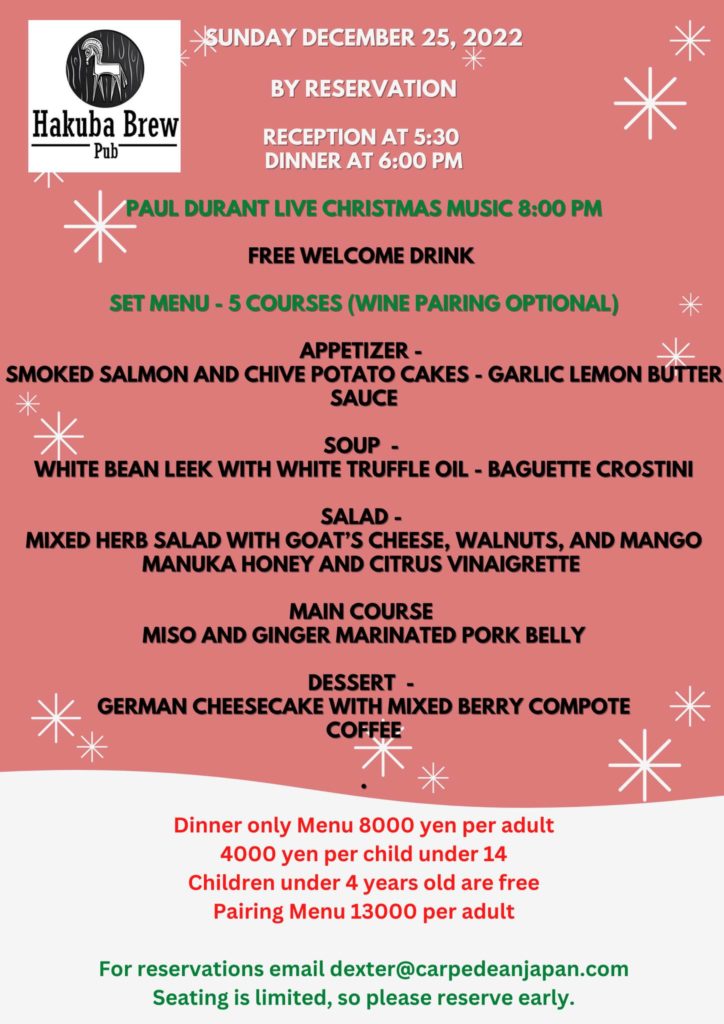 Price:
Adults ¥8,000
Pairing Menu ¥13,000
Children (under 14 years old) ¥4,000 yen.¥
For reservations please email: dexter@carpedeanjapan.com
Have a wonderful Christmas in Hakuba!