We all dream of the next great ski/snowboard vacation. The powder laps that never end with empty lift lines and bluebird days. In reality, it doesn't happen that way. Most people hit the slopes during peak season and suffer long lines and even busier runs. Forget peak travel season, consider planning your next ski vacation for the Spring. 
February 29th, 2020 | by Mike Humphrey
You should be thinking spring in Hakuba!
March is Hakuba's prime season for sunny days on the mountain. As Hakuba starts to shake off the throws of winter, the weather warms and the sun starts to breakthrough. The days are warm and the nights cold, making for good snow and bluebird days. Who could ask for more? Here are some reasons why we think you should be in Hakuba this March working on your goggle tan.
Spring Powder Days

Forget that 7:30 morning anxiety as you run to the gondola for first tracks in that fresh Japow.  The feeling you get as you fight to get to the run before the guy in front of you tracks out your line. Don't get me wrong, during mid-February, prime Pow season, I'm out the door as fast as the next guy. But we all get tired of having to scramble for first tracks.  Spring is the best time for no-rush powder days.   Yes, March Pow isn't as deep, but just being able to enjoy the snow without having to battle for every last turn definitely has it's advantages.  Enjoy that free-floating feeling of Pow the right way, stress-free.  Come to Hakuba in the Spring.

Epic Backcountry

If you've ever been to Hakuba you've seen that there is so much more on offer than what's in the resorts. The best skiing in Hakuba is the 1,000+ meters of vertical that starts above where the ski lifts stop. The bottom of the valley may be warm and sunny, but the backcountry keeps on pumping well into April.  For those with the experience, epic pow and beautiful views await. The Tsugaike Kogen rope-way opens up, giving lift-assisted access to some of the best backcountry terrain in the valley.

Empty Hills and Small Lift lines

During peak season and especially on the weekends Hakuba can get busy. When you combine international travelers and Japanese weekend traffic the hills get crowded, and I mean human slalom crowded. Why spend your hard-earned ski/board time navigating packed slopes and worrying that the person behind might take you out. To top it off long lift lines will cut into your valuable riding time; who needs'em. In spring fewer people are on the slopes in Hakuba and lift queues are non-existent. Don't follow the crowd!

Lower Cost

Peak season travel is expensive and it hurts the bank.  Hotels and restaurants are full and booking is a challenge. Get more bang for your buck by booking in the spring. Hotels often have late-season sales and off-peak prices. Restaurants are not as busy, meaning you don't have to book 2 days in advance. Save those hard-earned Benjamin's and book your travel when there are fewer people in town.
There is a reason why Hakuba locals love spring in the valley – mornings on the mountain with afternoons spent sipping a Hakuba Beer in the sun.  We here at Events Hakuba love spring skiing in Japan. With fresh tracks, soft snow, warm sunny days, and apres with friends why would we be anywhere else?  If you haven't been to Hakuba in the spring, we highly recommend you wax your boards and head on over.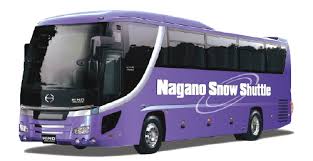 Book Your Trip Now With Nagano Snow Shuttle
Have you been to Hakuba in the spring? How was it?  Let us know in the comments.
Hi there! I'm Mike, I love the mountains and the outdoors. I'm lucky enough to live in Hakuba, Japan where, in the winter you will find me out skiing or snowboarding and in the summer hiking the local mountain peaks.