Searching for ways to entertain the kids this summer? Get out of the city and get active in the cool mountain air in the Hakuba Valley. These exciting tips will surely keep kids occupied and ready to sleep by the end of the day. Check below for some great ideas for summer fun with the kids in Hakuba.
August 14th, 2020 | by April Eve Day
Day 1 – Biking, Bouncing and Star Gazing
Morning: Mountain Biking
Not just for the big kids, everyone in the family can have a go at mountain biking. Iwatake has some of the best terrain for little ones, aged 8 years and up, that satisfies their urge for adventure while still keeping them safe. Bikes and protective gear can be rented from Spicy located right next to the Gondola. If your family's style is more relaxed, grab your bikes and head out on a cycling tour of Hakuba. There are rivers, forests, shrines, and quaint village streets, all just waiting to be discovered by you and your biking babies. Cycling maps can be found in most hotel receptions and information centers. For those who like to leave the organizing to someone else, biking tours can be through Evergreen Outdoor Center, Hakuba Lion Adventure, and various smaller outlets throughout the valley. These typically include bike rental, protective gear, and instruction.
Afternoon: Haku-Bounce Trampoline Park
 Whether it's a rainy day or a rest day, head on over to Haku-bounce in Iwatake for some low-impact fun. It's just like the back-yard trampoline that you played on as a kid in the 80s – only way bigger, better, and safer! This trampoline center will keep the kids entertained for hours on end and it's fun for adults too. There is a ball pit, trampoline basketball, an olympic trampoline, and a fun play area for the very little ones. Kids of all ages can use the trampolines as long as they are accompanied by a guardian. You can even have a family-friendly game of "survival", similar to paintball but with sponge guns that are safe and pain-free. Be sure to bring socks to wear on the trampolines, or you can buy grippy socks at the venue.
Evening: Stargazing on the mountain top
 Forget TV before bed, or even a bedtime story, the favourite pre-bedtime activity in Hakuba is stargazing! On select dates throughout the summer, resorts open their gondola's in the evenings so you and the family can take in the spectacular milky way (or ama no gawa, river of stars in Japanese) from the top of the mountain. Be sure to take some warm clothes and a blanket to sit on. With any luck, the little sleepyheads will drift off on the gondola ride back.  Check out our event list to find out when the next stargazing event is.
Day 2 – Climbing, Swimming and Checking Out the Fireflies
Pack your shoes, sports clothes, and sense of adventure and head on over to Ex Adventure at the base of Iwatake. This tree-top ropes course is suitable for all kids and adults over 120cm. You and the kids can channel your inner Peter Pan as you fly through the treetops on zip lines and ropes, all while fitted with a safety harness of course.
Afternoon: Lake Aoki
 A short drive from Hakuba village, lake Aoki is THE place for family fun in the sun. This lake does not allow motorized boats so it's not only quiet but also safe. Lakeside areas are all privately operated, so be sure to reserve a tour or camping spot before you go. Activities such as kayaking, stand up paddleboarding, canoeing, swimming, and firefly spotting are sure to keep the whole family cool and entertained.
Evening: Hotaru Park (firefly park)
 There are few things more magical than watching fireflies wink on and off in the cool of a mountain evening, especially for kids. This park near the base of Norikura plays host to more than 10,000 fireflies in the summer, so you're guaranteed to spot some.
We hope you had a fantastic weekend with your little ones, swimming, bouncing, and biking around the Hakuba Valley. Check out some more of our itineraries and summer content here.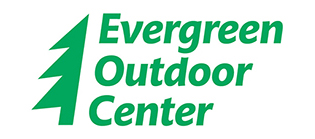 Summer Camps and Programs