Let the lads get muddy on their mountain bikes. When it comes to fuss-free fun that still packs a thrill, the ladies know where it's at. Whether you're hiking the mountains, paragliding over them, or sliding down them on a canyoning trip, you and your gal pals are sure to have a blast with this Ladies Adventure Weekend in Hakuba.
August 28th, 2020 | by April Eve Day
Friday Night – Arrival
Evening – Dinner and drinks at the Mominoki Hotel
Kick-off your weekend with some alfresco dining under the stars. The Mominoki Hotel in Wadano has a fantastic Italian style buffet and outdoor tables to take advantage of the cool evening air. Load your plate with classic dishes like eggplant and tomato lasagne, baked swordfish, and tiramisu – you will need some energy for the fun weekend ahead!
After dinner, head over to The Mominoki Forest for relaxed drinks by the firepit.
Saturday – Day 1 of Fun

Morning – Hike to Happo Ike
Happo Ike is a pond above the last lift at the Happo ski area which, on a clear summer day, perfectly reflects the view of the surrounding mountains. The 90-minute hike is well worth it. The views all the way up are spectacular and you'll also spot a variety of alpine wildflowers. Catch your breath while gazing at the mirror image of the mountains, then snap some insta-worthy shots with the ladies. To reach the starting point for the hike, you'll need to take the gondola and then two more lifts. Tickets for the whole journey can be purchased at the gondola station.
Lunch: Usgidaira Terrace Trattoria
Head back down to Usagidaira Terrace where the restaurant serves up pizza and pasta – perfect for replacing those calories after your hike!
Afternoon: Paragliding with Sky Blue Happo One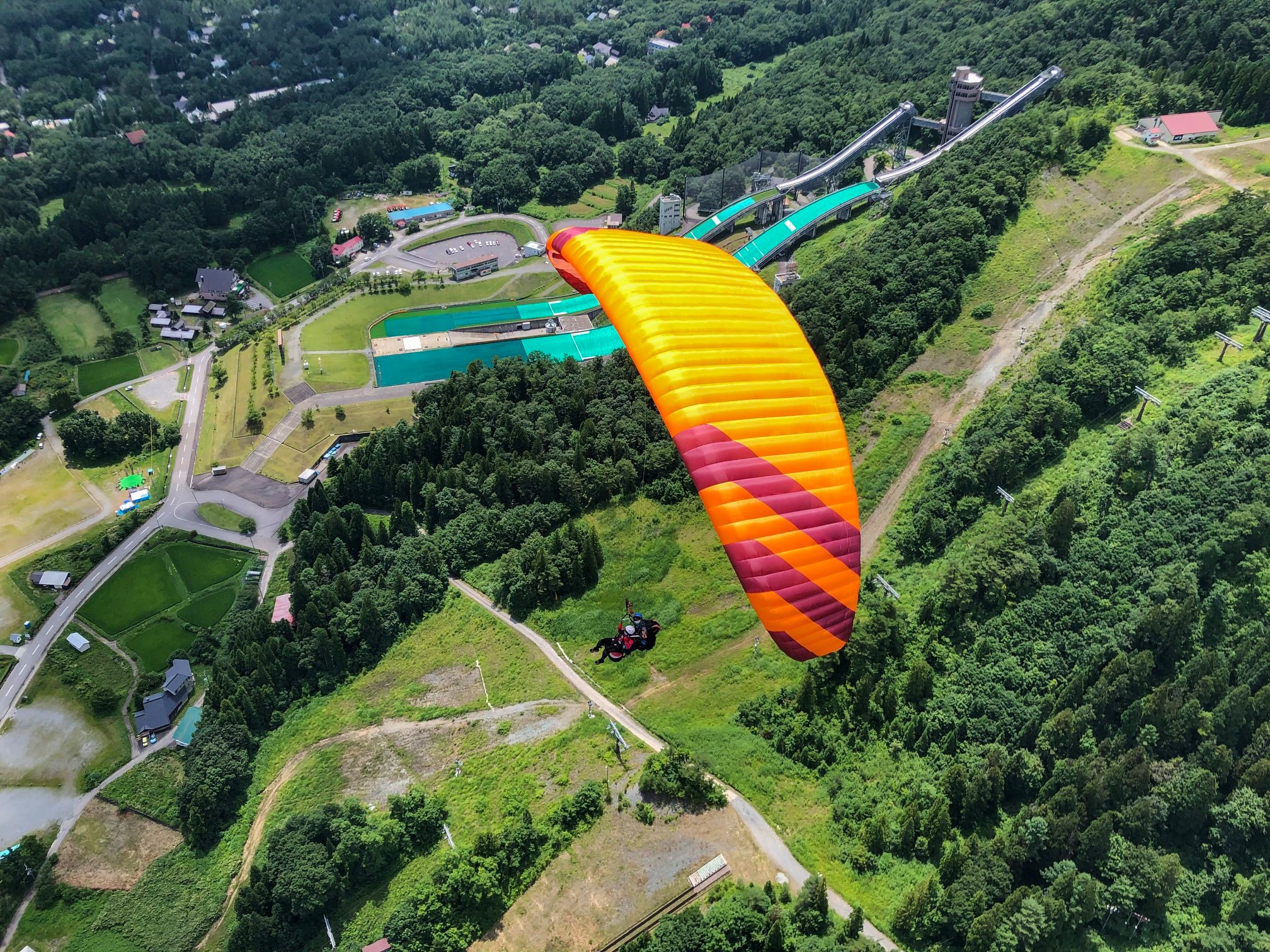 You got your exercise with your hike, now it's time to take in the view as you glide effortlessly over the mountains. A tandem flight with this paragliding school gives you all the adventure and none of the worry or exertion. Plus, if you book directly on their website, you can get a free commemorative photo, worth 1,000 yen!
Evening: Bistro, brews, and bags at Hakuba Taproom
A local favorite, this brewpub has such an extensive beer list, even the ladies will find something they love. There is a small but tasty dinner menu and outdoor tables. Have a friendly game of bags as the sun sets on your day of adventure.
Sunday Funday

Morning – Yes, we, canyon!
Round off your weekend with a thrilling canyoning trip guided by Evergreen outdoor center. In spring and early summer, this trip will get your heart pumping – both from the rushing water and the cold – but later in the summer when it's warmer and water levels drop a little, it's just good old fashioned fun and the perfect way to beat the heat! You and the girls will love sliding down waterfalls and splashing into deep, ancient pools and there's no need to bring anything but a towel, a swimsuit, and a smile.

You've climbed a mountain, flown over a valley, and conquered a canyon. Now it's time to head home and make your friends jealous with all those perfect insta-shots. See you in the fall!