Gather up your sense of adventure and hit the road with this ultimate Japan ski trip itinerary.  On this multi-resort powder chasing ski vacation, you will see such highlights as the Sea of Japan, volcanoes, hotsprings, snow monkeys, karaoke, incredible food and of course the most epic powder this planet has to offer. From Honshu to Hokkaido and everything in between—without further ado, buckle up and hit the open road…your adventure awaits.
November 15th, 2020 | by Jared Kubokawa
Not for the Faint of Heart
Welcome to the ultimate Japan ski trip.  This is our no holds barred, no time constraints, personal wish list of every resort we would hit, if we could hop in a car and head out on the open road. We have split the trip into three main areas – Chubu, Tohoku and Hokkaido. Each of these areas alone has enough epic skiing to leave any traveler feeling satisfied.  But this isn't one of your normal Japan ski trips, this takes it to a whole new level. If you take on this challenge, feel free to start the trip where it suits you best.  Be forewarned every destination on this list has multiple resorts, and requires more than one day to explore.  This is a massive undertaking!
Table of Contents
Before heading out you are going to need transport.  This trip does not follow train lines, it follows the snow. We suggest renting a van. You will be driving on snow covered mountain roads, so be sure your vehicle comes with four wheel drive, ski racks and winter tires. If you are starting in Tokyo or further South, not all rental vehicles come equipped for winter driving, be sure to double check before renting!

Chubu Region – Central Japan

We begin our Japan ski trip in Hakuba, home to the 1998 Nagano Winter Olympic ski events, and some of the best powder skiing in the world.  Hakuba's steep terrain and deep snow are great for seasoned skiers and snowboarders. Combined with it's East meets West village vibe, you get the very best of both Japanese and Western experiences.  While in Hakuba be sure to book a backcountry tour and make sure to check out all of Hakuba's 10 resorts.  If you're looking to catch a good pow day, make sure you hit up Happo, Cortina, and Tsugaike.
Hakuba
Departing Hakuba, we head straight to the ocean and make the quick jaunt to Itoigawa in Niigata prefecture. Take in the ocean views (and maybe even a winter surf) before heading due north up the coast and into Niigata's famous Myoko ski areas. There are a number of fantastic powder meccas here including Madarao, Charmant Hiuchi, Seki Onsen and Arai (home to Freeride World Tour qualifying events). If it's groomers or parks/pipes that you're after, check out Akakura and Suginohara, making sure soak your weary legs in the luxurious hot springs at Akakura Onsen. The Mount Myoko backcountry above Akakura is excellent as well—this place gets absolutely pummeled with pow every winter (over 15 meters a season).
Myoko/Nozawa
From Myoko, it's a quick trip to Shiga Kogen and Shibu Onsen—a cute little hot spring town with fantastic skiing and views along the river. While in the Yamanouchi and Shiga Kogen area, don't forget to see the famous Japanese snow monkeys and keep that Insta feed popping. Shiga Kogen is a massive ski area with over 18 resorts. We recommend making your way to Okushiga and Yakebitaiyama for elevation, lack of crowds, and that Japow pow. Before heading out of Nagano, stop off at Nozawa Onsen for a day or two. This is another gorgeous traditional Japanese town with free hot springs and incredible shredding in the resort, and in the side/backcountry.
Yuzawa
Next we head into Japan's yukiguni or "snow country". Make your way to Yuzawa, Niigata and hit up Kagura Ski Resort for superior elevation and backcountry. Then take Japan's longest gondola (The Dragondola) over to Naeba ski resort, home to Japan's Fuji Rock Festival. There are about a dozen ski areas in Yuzawa as well as excellent restaurants and karaoke, so don't forget to bring your singing voice and your appetite.
Minakami
After singing and shredding to your heart's content, head to Minakami in Gunma, for a well-kept secret and some of Japan's rowdiest terrain. Tenjindaira has easily accessible backcountry, with varied and excellent lines. It does however carry with it a level of risk. The most famous line, the Tenjin Bowling alley is a super steep chute with only one exit, aka avalanche alley.  Be sure to take proper precautions, bring avy gear and a knowledgeable guide before you venture here. Minakami gets pounded by snow and there are a number of resorts in the area, it has nice locals, a good scene and is a very cool Japanese experience (keep this hidden gem under your hat).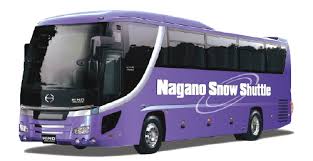 Leaving the Chubu region, we will stretch our legs as we head up to Tohoku, the North End of Honshu Island.   If you're short on time—this is a good point to turn the wheel south and either wrap up your trip in Tokyo, or head back to Hakuba. But if you're legs are still up for it, there's a world of untouched Japow waiting for you in the uncrowded North Country as we continue our Japan ski trip.
Tohoko – North East Japan

Bandai
Buckle up as we head to shred Bandai, in Aizu, Fukushima. You may remember Fukushima as the site of the nuclear plant that affected by the 2011 earthquake and tsunami. Don't worry, the affected area was quite small, isolated, and nowhere near the fantastic and cheap skiing up on Mount Bandai.  Be sure to check out the views of the famous Inawashiro lake and castle. Mt. Bandai is home to a number of resorts that encircle the mountain. With 360 degrees of skiing, you are almost always guaranteed to find the weather you're looking for. Bandai and Aizu are famous for their amazing snow and traditional family-run pension hotels.
Zao Onsen
Turning due North, we set our sites on the snow monsters of Zao Onsen, in Yamagata. The snow monsters are trees covered in hoar frost, resembling something from a child's dream.  At night you can take the gondola to the top of the resort, where you walk through a magical winter wonderland of snow and light.  Zao has fantastic onsens and some great local cuisine as well.
Appi Kogen
If you're in need of some real coffee and a western meal, take a detour to the city of Sendai on your way up to the tip of Honshu Island.  Our next destination is Hachimantai in Akita. Get happy at Appi, a jewel in the Japanese north country, with tons of great sidecountry, tree skiing, and an actual decent lift system—a bit of a rarity in Japan. There are a number of resorts and beautiful lakes in the region to check out while hitting up the hot springs and restaurants in the area. A small local scene keeps the area vibrant and friendly.
Hakkoda
We turn our attention to Aomori before finishing off our tour of Honshu. On the very northernmost tip of Honshu is the legendary backcountry of Hakkoda ropeway. This resort is nothing short of incredible if you can catch the right weather. Hakkoda is one ropeway, 100% un-groomed, steep, and deep—this is not for the faint of heart so make sure you're prepared. If you're waiting for clear weather or not quite ready for the challenge, then Aomori Spring Resort is an excellent place to unwind. Hit the park or the groomers and enjoy the best of what Japan's resorts have to offer.  Next, our Japan ski trip heads further North to the infamous Hokkaido!

Hokkaido – The North Island

There comes a moment in every journey where you must decide, do you have what it takes, or do you head home? This is that moment. If you choose to continue, our quest takes us over the water by ferry, from Aomori to Hakodate. Enjoy the views as you cross the Tsugaru Strait, keeping your eyes open for the dolphins that often swim and jump next to the ship. We have arrived in Hokkaido, the skiing mecca of Japan and arguably the best snow in the world.
Rusutsu
From the ferry we head North to Rutsutsu for some of the best powder trees this planet has to offer. Often much quieter than Niseko, Rutsutsu allows off-piste riding and offers freshies in abundance. Their great lift system will keep you warm and toasty as you smash tree lines all day long. This is our version of heaven and an absolute must for any Japan ski trip.
Niseko
Departing Rutsutsu, there is really only one place to go and that's the world-renowned Niseko. Japan's, and possibly the world's, best powder awaits! Here you will find nearly all the conveniences found in your home country.  With incredible resorts, powder, people, restaurants, and hot springs, Niseko is the place to be all winter long. Don't forget to take day trips to nearby Kiroro and Teine resorts, for a piece of less-visited powder nirvana.
Kurodake
After shredding Niseko, head into Sapporo for a quick city break, before hitting Hokkaido's powder highway. This loop around central Hokkaido takes you further from the Japan Sea, where the snow is drier and lighter. Set your sites on the Asahidake region and check out the multitude of resorts there, including Kamui, Pippu, Asahidake, and Kurodake. If the ropeway is open at Kurodake, we recommend heading there for some truly steep skiing.  Pair this with the incredible Hokkaido powder and you have the perfect mix to put a smile on your face.
Furano/Tomamu
Make sure to stop off at Furano, home to many events at the 1972 Winter Olympics. Your Hakuba to Furano Olympic circle is now complete. After raging in the deep of Furano, hit up Sahoro for a day to get in some powder turns all to yourself. The last stop on our tour Tomamu is a definite must, and specifically Hoshino. Tomamu is a bit of a 90's flashback, but the dated architecture will fade into the background as you hit up Hoshino's off-piste terrain. Tomamu is a quiet resort to begin with and the Japanese families certainly won't be heading into the sidecountry trees anytime soon. Really, it's just you and a handful of locals for endless hot laps well into the afternoon.
Congratulations! You Made It!
It's time to take off those boots and rest your legs as you look back on one of the most epic and awe-inspiring road trips. You've traveled over 1900 km, visited 15 different ski areas, 50+ resorts, and enjoyed some of Japan's best food and hot springs.  This is a once-in-a-lifetime Japan ski trip that most will never complete and some will spend a lifetime trying to.
Itinerary Map
If we forgot any epic stops on our tour, please let us know in the comments section.  Be sure to send us your photos and Until we meet again, keep those lines epic!
Hi there! I'm Mike, I love the mountains and the outdoors. I'm lucky enough to live in Hakuba, Japan where, in the winter you will find me out skiing or snowboarding and in the summer hiking the local mountain peaks.