Enjoy Hakuba 47 in Summer
About Hakuba 47 in Summer
Geared towards families, summer at Hakuba 47 does not disappoint.  With a wide array of activities ranging from ropes courses, mazes, and even mountain biking Hakuba 47 is a great spot for anyone looking to entertain themselves and their kids in the mountains.  Activities are available at both the base and the top of the gondola and also include a dog run and summer sledding.  Be sure to stop by Hakuba 47 when you are in town this summer to experience all the fun!

Hakuba 47 Summer Activities
47 Alpine Adventure & ZIPLINE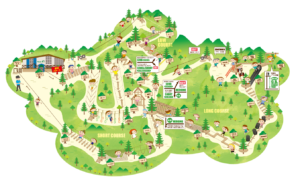 Enjoy an adventure at Hakuba 47's exciting obstacle course. Strap into your harness and make the climb 10m above the forest floor to test your skills in over 28 challenging obstacle stages. Channel your inner Tarzan and test your balance and nerve as you zipline, climb and tightrope-walk your way through the treetops of the Hakuba 47 forest.
Business hours
47 Alpine Adventure 9:30-15: 00 (Last entry 14:30)
ZIPLINE 9:30-15:45
Time required
Long course 40-60 minutes
Short course 20-40 minutes
Low course 15-40 minutes
For more information and how to book please check the Hakuba 47 Website
Hakuba 47 Summer Family Camping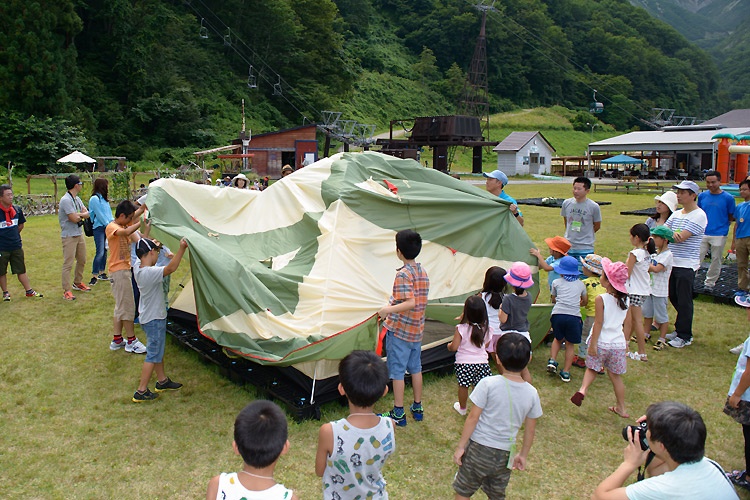 No tent, no camping experience no problem.  This two-day program is designed for families, as a chance to get outdoors, be amongst nature and learn new skills.  Hakuba 47 staff will help you pitch your tent, catch fish, and even help you cook.  Hakuba 47 will help you to create some memorable moments in the great outdoors in a safe and fun environment.  A two day Hakuba 47 activity pass is included and gives you access to:
Unlimited gondola use
Kids Land access
Miniature railway pass – one-time use
Fun bikes
World insect exhibition
Play area at Carol
Camps run throughout the Summer, starting in July.  If you are hoping to see fireflies it's recommended to book a camp in mid-late July.  The July camps tend to be quieter than August, and you can enjoy a more personal experience with a better guide to guest ratio! For booking and availability check out the Hakuba 47 Website
Hakuba 47 Mountain Bike Park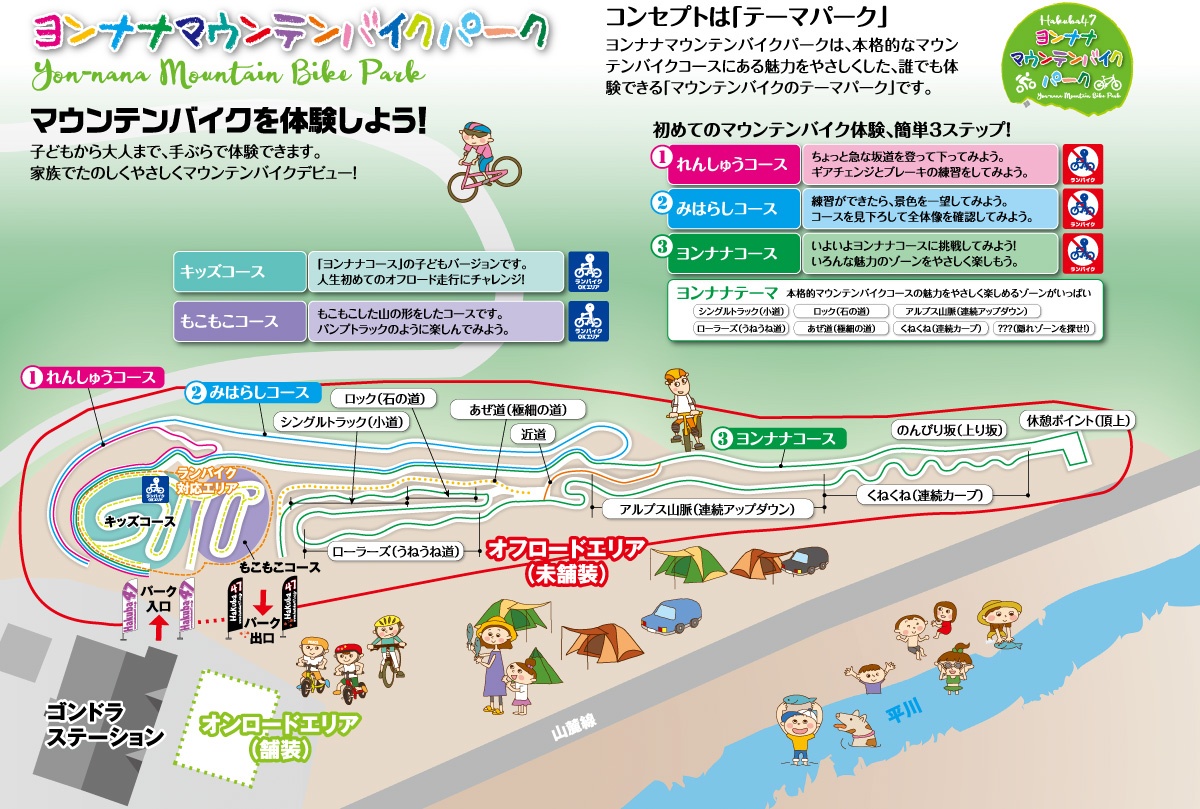 Hakuba 47 has developed a family-friendly mountain bike park at the base of the gondola that is great for kids and adults alike.   Designed as an introduction to mountain biking, the courses are mellow cross-country tracks with features that will help you develop your MTB skills and confidence.  The area is great for kids, even those who are still riding striders.  Do a couple of laps with your kids, and then you can head up the lift to try out the downhill course.
Rates
1 Hour: 500Yen
Full-Day: 1000Yen
Business Hours
Hakuba 47 Downhill MTB Course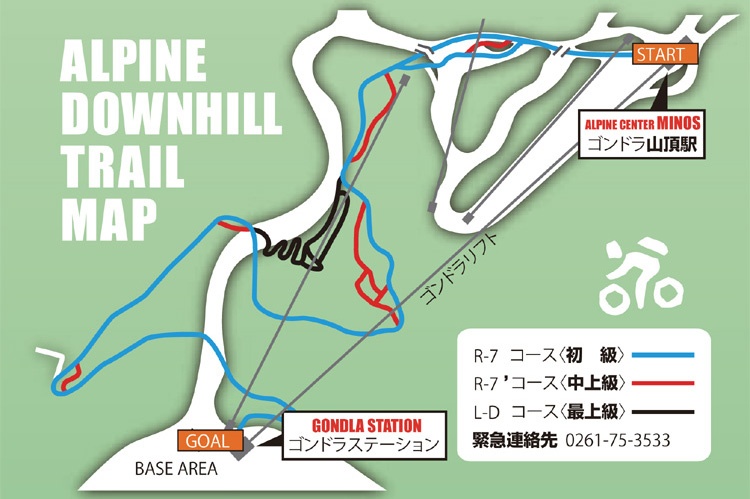 Hakuba 47 has one of two lift-accessed downhill MTB courses in Hakuba (the second is at Iwatake Resort).  The downhill course at Hakuba 47 is 3.6KM long and has 3 different courses.
Rates
1-way ticket: 1,000Yen
Full-Day Ticket: 3800Yen (3200Yen child)
Season Pass: 15,000Yen (10,000 Yen child)
Other Hakuba 47 Summer Activities
Gondola Base
Miniature Train
Bungee Trampoline
Climbing Wall
Kids Land
Kids Wading Pool
River Play Area
Gondola Top
Summit Dog Run
Walking Trails
Rock Climbing
Hakuba 47 Restaurants
Gondola Base
Pizza House Luis – Award-winning original pizzas, and pasta too!
Big BBQ Tent – Outdoor BBQ & fire-pit
Beer Bar – A world of Beers at your fingertips
Soup Kitchen – TexMex open area cafe
Top of Gondola
Cafe47 – Great coffee and sweet treats with a view! (dogs are welcome)
Hakuba 47 Summer Accommodation
Hakuba 47 is located a short 5- 10 minute drive from Echoland.  In Echoland there are a wide variety of accommodations ranging from the Marriot to smaller family-run hotels and even lodges.   Echoland is a hub with many restaurants and bars that are open all year long.