Activities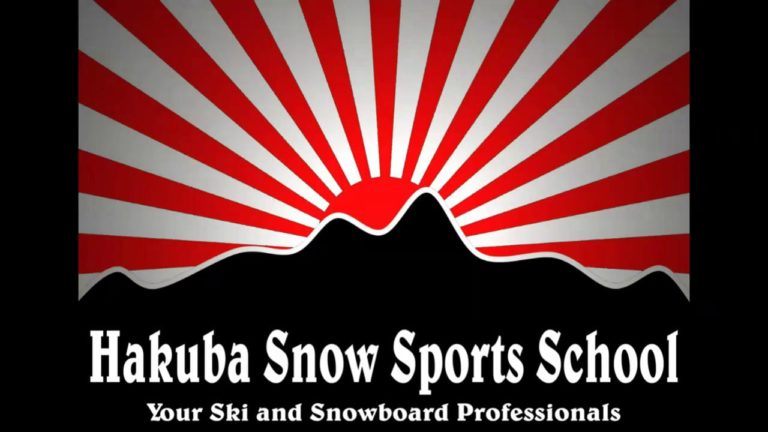 Hakuba Snow Sports School
Hakuba Snow Sports School is located at Iimori Ski Resort where they offer both adult and child group ski and snowboard lessons at 10.30am-12.30pm, 1.30pm-3.30pm or full-day programs from 10.30am-3.30pm.  The group lessons range from first-timers through to advanced.  As well as group lessons Hakuba Snow Sports School offer a wide range of private lessons from 2 hours which are only available at Iimori through to full-day lessons (6 hours) that can be taken at most resorts within the Hakuba Valley.
Lesson Types – Group Lessons & Private Lessons
Languages – English.  Other languages may be available upon request.

Evergreen Alpine Academy
Evergreen Alpine Academy offers ski and snowboard lessons for those who are looking to try out freeriding.  The lessons are for intermediate to advanced riders who are looking at developing their skills to allow them to ride more comfortably in freeride conditions.  You will learn the basics about avalanche rescue equipment and also receive coaching to improve your skiing or snowboarding to allow you to ride more challenging terrain.
Lesson Types – Group and Private lessons
Languages – English, Chinese.  Other languages may be available upon request.

Evergreen Vertical Adventures
The Japanese Alps has some of the best places to go on a vertical adventure.  Activities include climbing, canyoning, hiking, and tree climbing. Evergreen Outdoor Center has been operating tours, guiding, instruction, and more since 2000.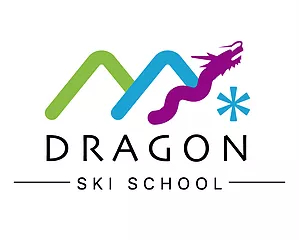 Hakuba Snow Dragon Ski School
Hakuba Snow Dragon are a ski school dedicated to Chinese speaking guests.  This small ski school is located at Hakuba Goryu Ski Resort and offer both private and group lessons.  Both ski and snowboard lessons are available with Hakuba Snow Dragon.
Lesson Types – Group Lessons & Private Lessons
Languages – Chinese

Happo One Ski and Snowboard School
Happo One Ski and Snowboard School have been operating since 1949 and predominantly offer Japanese lessons however English private ski and snowboard lessons are available upon request.  All lessons are carried out on Happo One Ski Resort and are available as 2-hour or 4-hour lessons only.
Lesson Types – Group Lessons (Japanese) & Private Lessons (Japanese & English)
Languages – Japanese, English
Hakuba47 Ski Academy
Hakuba47 Ski Academy is located at the base of Hakuba47 Ski Resort and offers both group and private ski and snowboard lessons.  Lessons can be provided from ages 4 and up and for all ability levels.  As well as regular ski and snowboard lessons Hakuba47 Ski Academy can show you around the amazing tree riding terrain that is available in the resort and will help you develop your tree-riding techniques.
Lesson Types – Group Lessons & Private Lessons
Languages – English.  Other languages may be available upon request.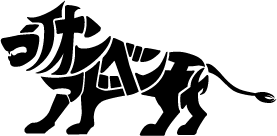 Lion Adventure – Hot Air Balloon
Man's first true flight was in a hot air balloon.  Take a trip back in time and enjoy a hot air balloon ride with a spectacular view of the alps.
Note: this is not a full balloon ride, but a quick trip up and back down while the balloon is tethered to the ground.

Evergreen Backcountry Guides
Evergreen Backcountry Guides have been operating since the year 2000 and are one of the oldest Backcountry tour operators in Hakuba.  With experienced guides from around the globe and a high level of safety, Evergreen Backcountry Guides will be able to show you some great backcountry that Hakuba has to offer.  As well as backcountry tours they also offer off-piste tours, snowshoe tours, cross country ski tours, and avalanche safety training.

Hakuba Mountain Life
Hakuba Mountain Life is a small Hakuba backcountry tour operation, the guy you email will be the guy who shows you around the valley!  This is a small operation with a great service that wants to take care of you.  With small groups of up to 4 people and always a tail guide on hand these guys will have you covered on your backcountry adventure.  As well as backcountry tours Hakuba Mountain Life also offer avalanche training.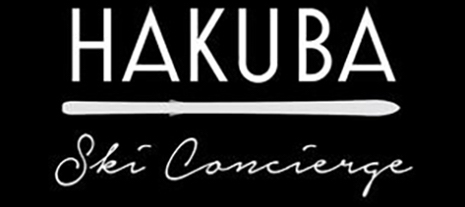 Hakuba Ski Concierge
Hakuba Ski Concierge is a small boutique ski school that only offers private lessons.  If you are looking for a full service from being picked up and taken to the resort of your choice and then changing resorts throughout the day then Hakuba Ski Concierge has highly qualified instructors with lots of local knowledge that will help you take your trip to the next level.
Lesson Types – Private Lessons
Languages – English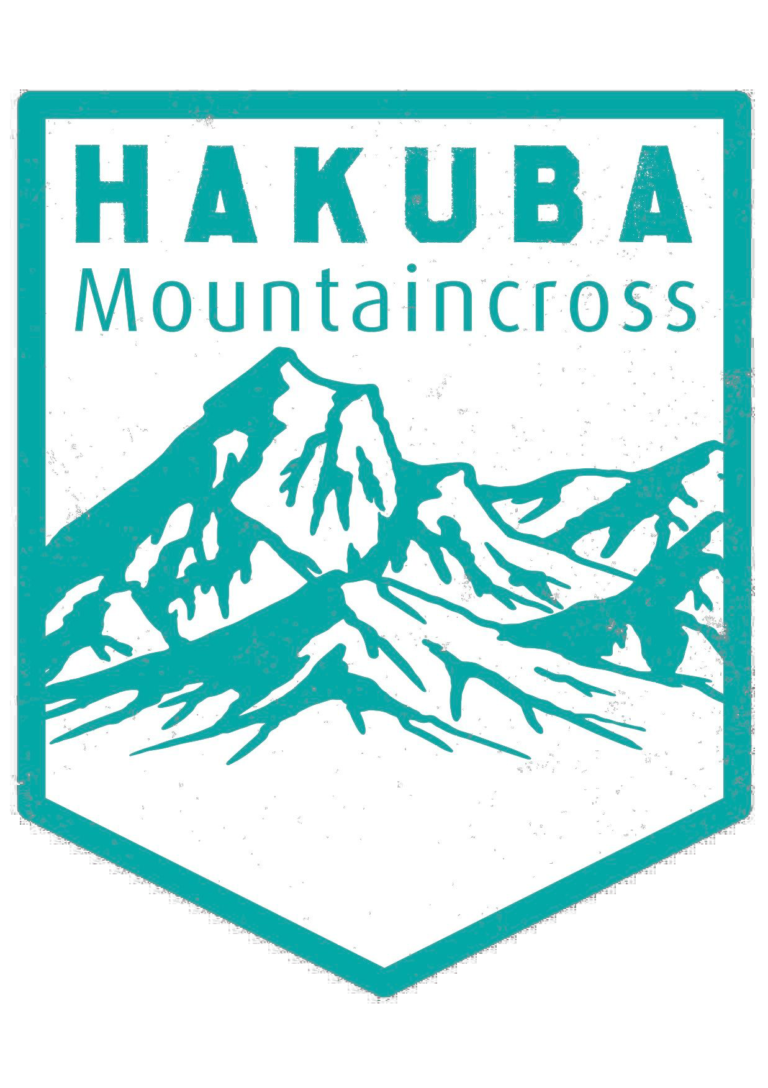 Hakuba Mountaincross
Hakuba Mountaincross is a fitness gym designed for cross-training to improve your performance in the mountains and reach your goals. Our 60-minute group classes mix up HIIT (High Intensity Interval Training), Weight Lifting, Cardio Training, Yoga, and Conditioning both indoors and out in the open air.  Hakuba Mountaincross also offers private yoga and training sessions.
Mention Events Hakuba for 5% OFF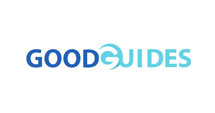 Goodguides
Goodguides is a backcountry tour service that are not only aiming to give you the best powder skiing of your life but also introduces you to the amazing cultures that Japan has to offer.  Goodguides offer single and multi-day packages in Hakuba as well as trips in Myoko and multi-day adventures known as the Alps to Coast package.

Evergreen Paddle Center
While Hakuba is world famous for it's snow and boasts more than 10 resorts, the green season has plenty to offer. Pure mountain air, clear rivers and lakes, fantastic mountain bike trails, and incredible hiking routes await.
Evergreen Paddle Center Offers a range of half-day and full-day activities and has something to suit all chill factors and thrill levels.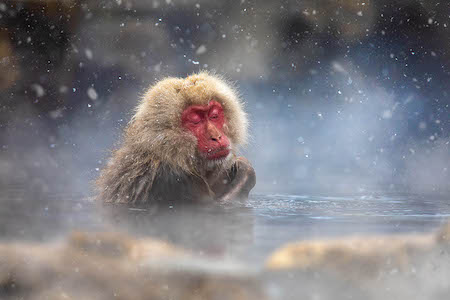 Snow Monkeys & Zenkoji Temple
Don't miss out on the opportunity to visit the famous Japanese Snow Monkeys when you are in Hakuba. Take a day off the slopes and head out with the friends and family and see the Macaque up close and personal taking a dip in the hot springs. After visiting the Snow Monkeys go and enjoy a Japanese Lunch before heading into Nagano city to see Zenkoji Temple, one of the most visited temples in Japan.

Frontier Ski & Snowboard School
Frontier Hakuba is a ski and snowboarding school at Norikura Onsen Ski Resort.  They are a small boutique ski school that have great instructors who can help you learn and improve your enjoyment on the snow
Lesson Types – Group Lessons & Private Lessons
Languages – English, Indonesian, Italian, Spanish.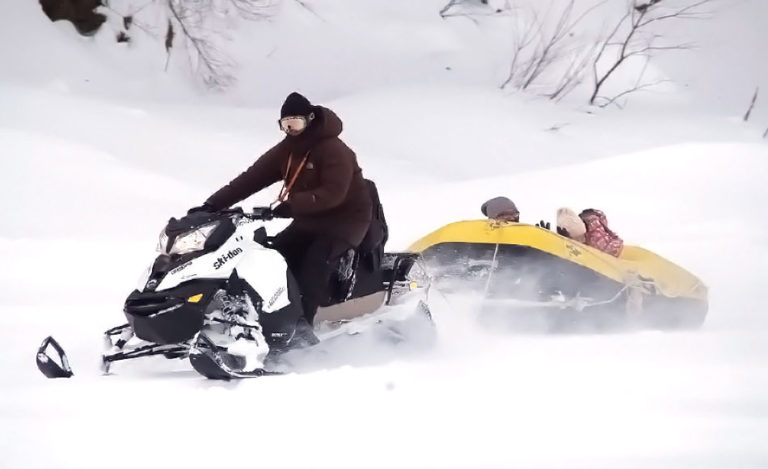 Snow Rafting
Snow rafting is a fun activity where you are pulled sit in a raft and are pulled around by a snowmobile.  This is a nice easy thrill for the whole family, make sure you're holding on though!

Evergreen Cycle Revolution
We love to ride and we're looking forward to taking you to the next level of your ability. We totally get it. That awesome feeling of riding your bike in the dirt or on the road is something we share with you!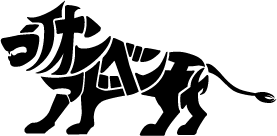 Lion Adventure – Lake Aoki
Lion adventure offers SUP tours, canoe tours and Kayak tours along with equipment rentals at Lake Aokiko.  Enjoy a refreshing day on one of Hakuba's beautiful lakes while escaping the heat of summer.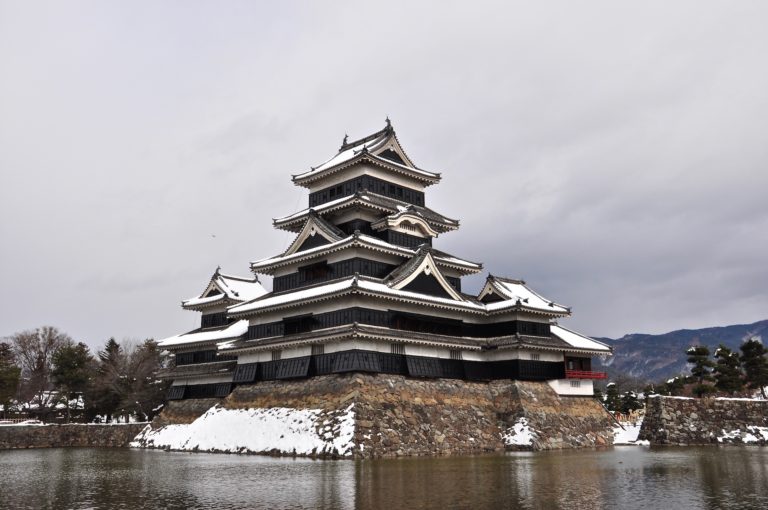 Matsumoto City Culture Experience Tour
Escape Hakuba for a day to Matsumoto and visit the National Treasure of Japan, Matsumoto Castle.  This is a full-day tour that will take you to see Japan's largest Wasabi Farm, then on to experience the Samurai Spirit through performing "Kembu" where you will learn basic slashing techniques and some simple samurai actions.  After lunch, you will visit Matsumoto Castle (wrap up warm, it's cold in there) before finishing your day at the Kametaya Sake Brewery.

Evergreen International Ski School
Evergreen International Ski School is the oldest and largest English speaking ski school in Hakuba.  With ski school offices located at Happo One,  Tsugaike Kogen and Cortina Evergreen have a lot to offer.  Evergreen also has daycare facilities available at some of their locations.
Lesson Types – Group Lessons & Private Lessons
Languages – English, Chinese.  Other languages may be available upon request.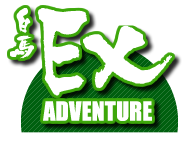 EX Adventure
Located next to the Iwatake parking lot, EX adventure offers an exciting ropes adventure that is sure to thrill.  Great for kids and adults alike!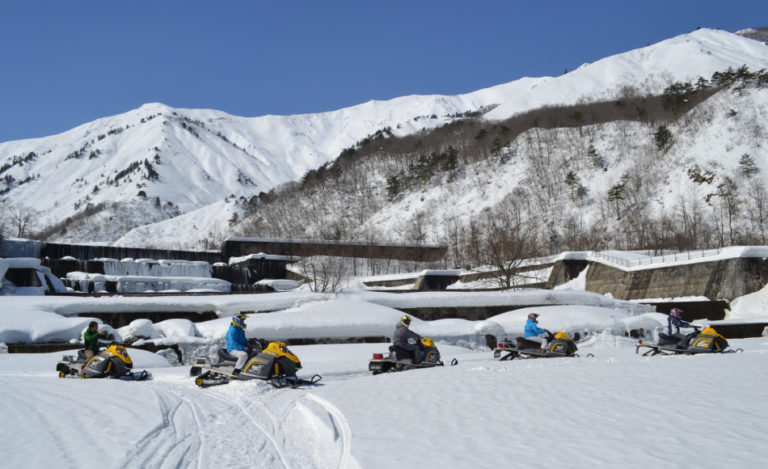 Snowmobile Tour
Looking for something else to get the adrenaline going whilst you are in Hakuba?  Why not try out the Snowmobile Tours from Hakuba Lion Adventure. After a quick introduction enjoy the tour running through the foothills of the Japanese Alps. On their modern and comfortable snowmobiles, try out a new and exciting experience! Amazing views and lots of fun, don't be afraid of the speed!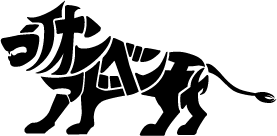 Lion Adventure – Rafting
Lion adventure offers a variety of river activities including rafting day tours for customers 13+ years and older.  For more details please click on the link below.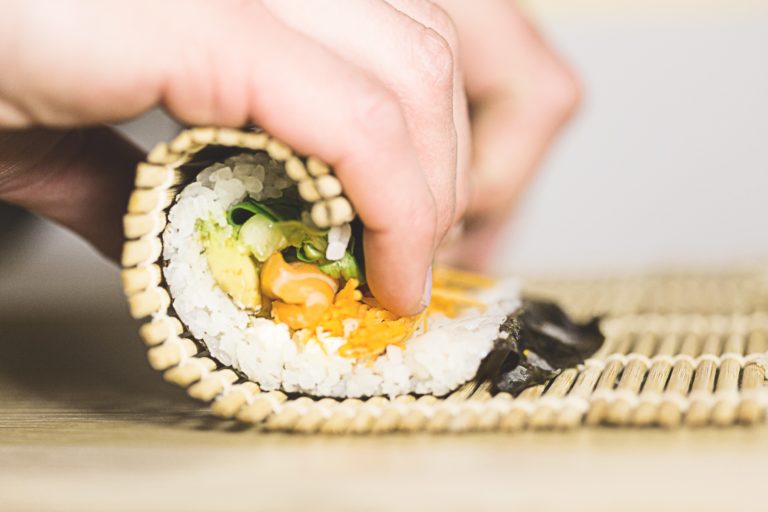 Gyoza & Sushi Cooking Class
Japanese cuisine is an experience in itself!  Why not take the opportunity to learn how to cook Gyoza and Sushi so you can then take the skills back home with you, then you can cook up your favorite Japanese food when you get that little craving!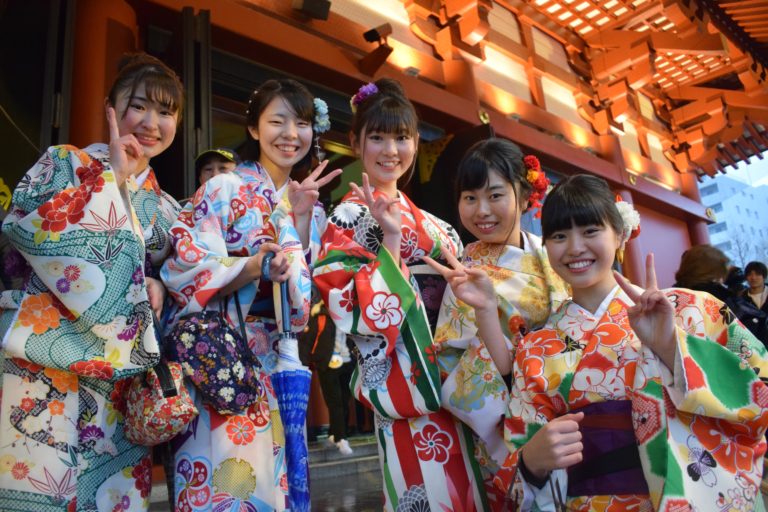 Kimono & Japanese Culture Experience
The Kimono is a traditional Japanese garment that comes in many different colours and patterns.  The type of style worn is dictated by a range of specific criteria, including gender, marital status, and event.  This half-day tour will take you to a traditional Japanese family residence where a professional Kimono teacher will assist you in choosing the best Kimono for you.  Once your Kimono is on you will get to experience a Japanese Tea Ceremony followed by some traditional cuisine before returning back to your accommodation early afternoon.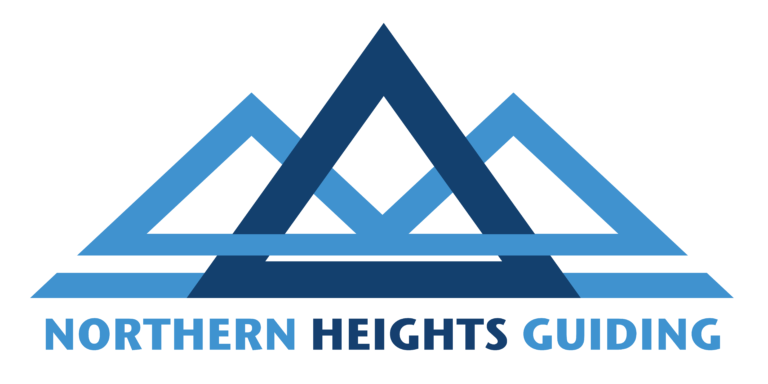 Northern Heights Guiding
With over 20 years of guiding experience in Japan and Canada, Northern Heights Guiding has the knowledge and professional skills to lead you safely into some of Hakuba's best on-resort runs, off-piste powder terrain, and backcountry areas.